We address your Maritime Law Related legal problems in Bangladesh Admiralty Court
Our shipping practice team is fully equipped to advise on all legal aspects relating to the shipping industry. We draw upon experience and in-depth industry knowledge in order to support clients and their needs. Areas of focus include arrest of vessels; collisions and marine casualties; charter party disputes; cargo claims; commodity trading and trade finance; mortgage enforcement and ship finance disputes; marine insurance; oil trading and transportation; shipbuilding, repairs and conversion; and ship finance and ship sale and purchase.
Expert Witness & Legal Support
we have a wide range of Expert Witnesses available specific to your needs and requirements.  
We are experienced in providing experts to support at every point in the legal process from initial feasibility to litigation and High/ Admiralty court as necessary.  
Ares for Expert Witness and Legal Support
Navigational Issues

Personal Injury 

Cargo Loss and Investigation

Vessel Arrest

Condition of Vessel

Salvage and Towage

Pre-Purchase

Pilotage Issues
COMPREHENSIVE SERVICE: LEGAL
We believe in comprehensive and "one- umbrella" services and strives to achieve the utmost legal remedy for Club and members. Based on the governing Rules & Regulations, opinions are provided in case of legal proceedings for arrest and release of vessels,  lien, CP dispute, attachment …..
WHAT WE CAN DO FOR YOU.
We provide prompt, immediate and urgent solution and answers to all sorts of maritime legal issues. We understand that the service industry is constantly evolving, and our clients not only demand top-notch services but also want them at competitive prices. Therefore, we aim to provide legal assistance in the most cost-effective way possible, whether through litigation or alternative dispute resolution methods such as negotiation or out-of-court settlements. We recognize that litigation can be an expensive and time-consuming process that can distract businesses from their main goals. As such, we strive to offer practical and time-efficient alternative dispute resolution methods, whenever possible, that can quickly resolve commercial disputes in the shipping industry. 
Want to know More- Email at zalal@bdni.com, addressed to Zalal Uddin Ahmed, PhD, MBA, LLB, Dip in Admiralty Law, MNI(London)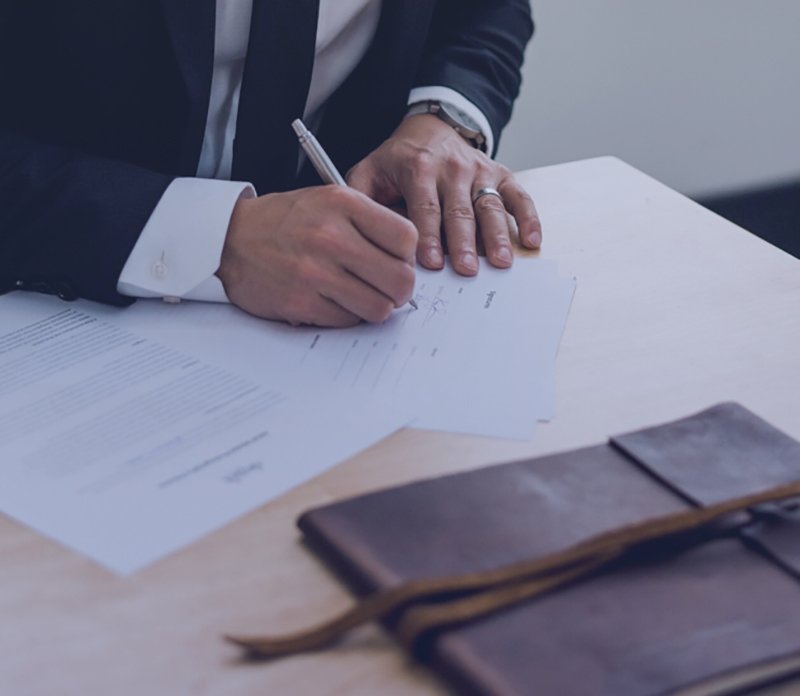 admiralty, maritime and transportation-related matters
We are experienced in assisting P&I Clubs and their members in the following matters:
Personal Injury and Wrongful Death Defense

Cargo Matters

Collision and Allision

Maritime Liens

Vessel Arrests

P&I

Cover / Insurance Coverage

Charter Party Disputes

Limitation of Liability Actions

Freight Claims

Marina Liability

Environmental Claims

Compliance and Regulatory Matters
Tanjib Alam and Associates: Partner for Bangladesh Supreme Court
Tanjib Alam and Associates is a newly established law chamber but consisting of associates with vast experience in corporate, maritime and commercial practice in Bangladesh. The objectives of the law firm are, inter alia, to provide full range of corporate and commercial legal service to a variety of clientele with the personal touch. It has specialization in banking, international trade, securities and exchange laws, arbitration, admiralty, administrative and constitutional law.
No More Unwanted Incident
LIEN, UNPAID HIRE, ARREST
The Admiralty Court

shall have jurisdiction to hear and determine any of the following questions or claims:
(a) any claim to the possession or ownership of a ship or to the ownership of any share therein or for recovery of documents of title and ownership of a ship, including registration certificate, log book and such certificates as may be necessary for the operation or navigation of the ship;
(b) any question arising between the co-owners of a ship as to possession, employment or income of that ship;
(c) any claim in respect of a mortgage of or charge on a ship or any share therein;
(d) any claim for damage done by a ship;
(e) any claim for damage received by a ship;
(f) any claim for loss of life or personal injury sustained in consequence of any defect in a ship or in her apparel or equipment, or of the wrongful act, neglect or default of the owners, charterer or persons in possession or control of a ship or of the master or crew thereof or any other persons for whose wrongful acts, neglects or defaults the owners, charterers or persons in possession or control of ship are responsible, being an act, neglect or default in the navigation or management of the ship, in the loading, carriage or discharge of goods on, in or from the ship or in the embarkation, carriage or disembarkation of persons on, in or from the ship;
(g) any claim for loss of or damage to goods carried in a ship;
(h) any claim arising out of any agreement relating to the carriage of goods in a ship or to the use or hire of a ship;
(i) any claim in the nature of salvage of life from a ship or cargo or any property on board a ship or the ship itself or its apparel, whether services were rendered on the high sea or within territorial waters or inland waters or in a port, including any claim arising by virtue of the application by or under section 12 of the Civil Aviation Ordinance, 1960, (Ordinance XXXII of 1960) of the law relation to salvage to aircraft and their apparel and cargo;
(j) any claim in respect of towage of a ship or an aircraft;
(k) any claim in respect of pilotage of a ship or an aircraft;
(l) any claim in respect of goods or materials supplied to a ship for her operation or maintenance;
(m)any claim in respect of construction, repair or equipment of a ship or dock charges or dues;
(n) any claim for wages by a master or member of the crew of a ship or any claim for any money or property recoverable as wages of master or member of the crew under the Merchant Shipping Ordinance, 1983, hereinafter referred to as the Ordinance, or in the Court;
(o) any claim for disbursements made on account of or for the purpose of a ship by the Master, shipper, charterer or agent of the ship;
(p) any claim arising out of an act which is or is claimed to be a general average act;
(q) any claim arising out of bottomry or respondentia;
(r) any claim for forfeiture or condemnation of a ship or of goods which are being or have been carried, or have been attempted to be carried, or for the restoration of a ship or any such goods after seizure, or for droits of admiralty together with any other jurisdiction to grant reliefs as are provided under the provisions of the said Ordinance or any other jurisdiction which was vested in the High Court Division as a Court of Admiralty immediately before the commencement of this Act and any other jurisdiction as to any matter in connection with ships or aircraft which has by custom been exercised by the High Court Division as a Court of Admiralty.
Recognition
Procedure of Foreign
Arbitration in Bangladesh
Bangladeshi law recognises and provides for recognition procedure of foreign arbitration award in order for same to be enforceable locally. Once an arbitration proceeding in a foreign country is completed, the Arbitral Award, on an application by any party, will be enforced by a court of this country under the Civil Procedure Code in the same manner as if it were a decree of court. For the arbitral award to be recognised and enforced in Bangladesh, one of the parties will have to make an application to the Court of the District Judge, Dhaka under the Code of Civil Procedure of Bangladesh. While making that application seeking the recognition and the enforcement, the party will have to supply: a) The original arbitral award or a copy thereof duly authenticated in the manner required by the law of the country in which it was made; b) The original agreement for arbitration or a duly certified copy thereof; and c) Such evidence as may be necessary to prove that the award is a foreign award. For an arbitration award given in London to be enforceable in Bangladesh depends upon several factors such as whether the other party against whom such award was made applies for refusal of recognition or execution of foreign arbitral award under section 46 of the Arbitration Act, 2001. Besides, it is to be taken into account that for the recognition and enforcement of the arbitration award, application is to be made in District Court which does not appear to operate expeditiously.  Need full article … Email us at info@bdpni.com
Analyzing Charter Party and Bill of Lading Terms and Clauses
A lien grants a right to retain possession of a property until certain obligations, typically financial, are met. In maritime law, this extends to various areas like freight, sub-freight, dead-freight, bunker, and demurrage. Delving into the intricacies of Charter Party and Bill of Lading terms, it becomes imperative to understand the impact of these documents on the exercising of liens.
1. The Landscape of Parties Involved One prevalent issue is the involvement of Banks or consignees. In many instances, even if they aren't parties to the primary (head) charter, they emerge as the named consignees in the Bill of Lading (BL), thus becoming a party to the BL contract. This can complicate the rights and responsibilities, particularly surrounding liens.
2. The Legal Context Under English Law Under English jurisdiction, a straight bill of lading implies that only the Bank or consignee is entitled to receive delivery of the cargo. The head charter's lien right will empower the Owners to withhold delivery to the Bank or consignee, but this stands true only if the lien clause is explicitly integrated into the BL contract.
3. The Gencon 94 Form Conundrum The Gencon 94 form, a widely-used standard BL form, often presents another layer of complexity. If the BL form states "freight payable as per charter party" but omits the charter party's date, a common assumption is that all terms and conditions of the charter party, mentioned as "dated as overleaf," are nonetheless considered incorporated into the BL. If there's a date omission, English law typically interprets this as an intent by the parties to incorporate the charter party, and the actual charter party is discerned from the surrounding circumstances.
Dispute Resolution, Arbitration and
Bangladesh Jurisdiction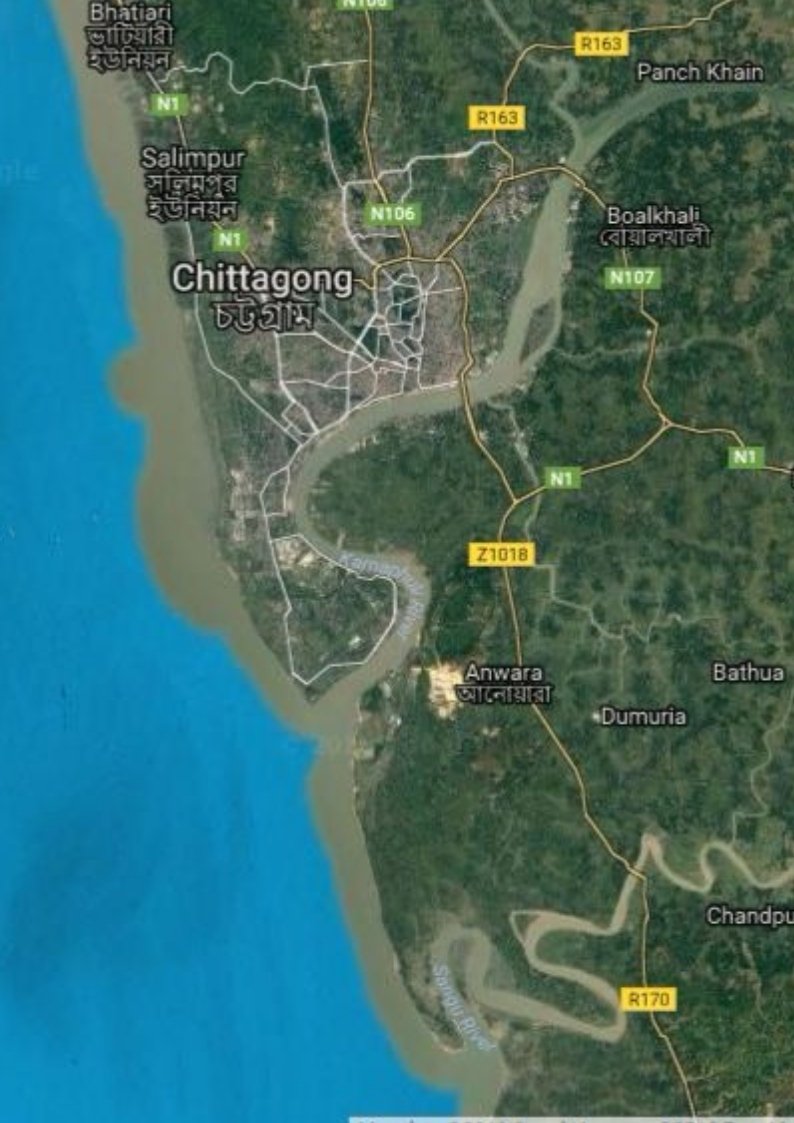 Arbitration, results in a final resolution without appeal, utilized when contracting parties agree to use it for a dispute. When any CP contain London seated arbitration clause and the applicable law is specified as English Law, the procedure to be followed for resolution of material dispute will be the London Arbitration procedure. When the vessel is in territorial waters of Bangladesh and they have actionable claim under Admiralty Act. There are conflicting judgements from both the High Court as well as Supreme Court of Bangladesh, both on favour or against such cases but in recent case appellate division has allowed admiralty suit despite the charter party having arbitration clause. Informatively, The High Court division of the Supreme Court is vested with Admiralty jurisdiction. Section 3(1) of the Bangladesh Admiralty Court Act,2000 proclaims that the High Court Division of the Supreme Court shall be the Court of Admiralty. Article 103 of the Constitution of the People's Republic of Bangladesh, any one aggrieved by the decision of the admiralty court may file an appeal before the Appellate division of the Supreme Court. According to the order XIII of the provision of the Supreme Court of Bangladesh Rules, 1988, the period of limitation for preferring an appeal to the Appellate Division is within 60 days from the date of passing of the judgement, excluding the time of obtaining certified copy of the judgement. Indeed the ship owners don't need to go to court to exercise lien to retain cargo at own possession, but if the validity of the lien is in any doubt the shipowner may wish to consider obtaining a court order as this will provide at least some protection against a claim for wrongful exercise of the lien. Shipowners need to be equipped with the following documents in original (preferred) for submission at Court to file application for Lien permission01. Signed CP between Owners and Charterer.
Coast To Coast
Coast To Coast has been registered with the Joint Stock Company of Bangladesh as Coast To Coast P&I Services Ltd. in the year 2003 and maintaining ISO standard since 2006. The company is committed to act as eyes and ears of the Clubs as well as to provide updated information regarding any changes to local laws or statutory requirements. Coast To Coast offers its services as first response and general claims advisors to P&I insurers and Ship Owners, Charterers . is composed of international marine lawyers and claims investigators forming an experienced claim adjusting team acting principally for P&I Clubs, H&M Underwriters and their Members. We also provide advises clients in Bangladesh on Bill of Lading disputes, Import and Export procedure, interpreting Charter Party provisions,
Coast To Coast| Terms of Use and Privacy Policy
Mission
To become the leading correspondent here at the Maritime Ports , of Bangladesh through professionalism.
Vision
Our vision is to pursue continuity of business by providing high quality and reliable service to our Principals and their members.