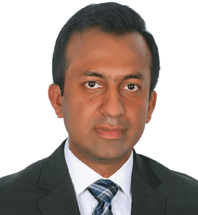 Dr. Zalal Uddin Ahmed, PhD, MBA, LLB, MNI (London)
Dr.Zalal Uddin Ahmed, well experienced in complex claims handling & dispute resolution, started journey in this industry from 1999 with James Finlay PLC (local correspondents of all the Pool and non Pool P&I Clubs and H&M Underwriters) and worked as local correspondents for more than 03 years. He also worked with Bangladesh Government Civil Service prior joining at Coast To Coast in 2008. He is responsible for handling and overseeing active claim files independently for all types of P& I and H&M matters, assisting and advising the Pool and non Pool P&I Clubs and their members on a wide variety of problems. He furthermore attributed a lot in terms of guiding the P&I Clubs, H&M Underwriters and their members with his invaluable write-up on Safe Navigation, Collision claims, Cargo shortage and damage problem, Admiralty law of Bangladesh, Crew Injury etc. which have already circulated/published by different clubs like SKULD, West of England, RaetsMarine etc. In order to ensure professional excellence, he has also pursued LL.B., F. Diploma in Admiralty Law (Lloyds), Certificate courses on P&I Insurance (UK), Certificate Course on Marine Investigation (UK), Certificate course on All Lines Claims Adjuster ( USA).
+88-01729090174, +8801970000198
Experinced in dealing with marine insurance claims. Being a correspondent at James Finlay PLC ( renamed as JF) from 1998 to 2004, was responsible for handling and overseeing number of active claim files on P&I and H&M type incidents as well as assisting and advising Pool and non Pool P&I Clubs and their shipowner members on variety of problems. Masters in Business Administration Certificate Course on P&I Insurance , UK.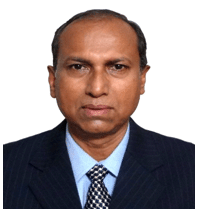 Capt. S. M. Kabirul Islam
Surveyor & In charge of Mongla, Payra 
Capt. S. M. Kabirul Islam has around 37 years of extensive experience in the field of shipping and survey industry. He has vast experience in handling P&I matters, H&M matters, Pre-Purchase Inspection, Vessel's Full Condition Survey, Off-Hire / On-Hire survey, Cargo & Hull damage survey, Draft Survey, Ullage survey of Oil & Gas cargo, Hatch Fitness survey and various other Marine surveys. He played active role in several General Average cases at the Maritime ports of Mongla, Bangladesh and already worked for several companies including Marine Claims Office (MCO), a leading General Average Adjuster.
info@bdpni.com, mongla@bdpni.com
No More Unwanted Incident
Loss Prevention Measures
OFFICE STAFFS
24/7 Active Operational Members
Managing Director
01. Sahahad Hossain – Manager
02. Md. Samsuzzaman -Executive
03. Jahid Hossain – Jr. Executive & Coordiantor
04. Mobarak Hossain-Staff Surveyor
05. Arman Hossain- Accounts Executive
06. Mehrin Nazmin – Executive
Coast To Coast
Coast To Coast has been registered with the Joint Stock Company of Bangladesh as Coast To Coast P&I Services Ltd. in the year 2003 and maintaining ISO standard since 2006. The company is committed to act as eyes and ears of the Clubs as well as to provide updated information regarding any changes to local laws or statutory requirements. Coast To Coast offers its services as first response and general claims advisors to P&I insurers and Ship Owners, Charterers . is composed of international marine lawyers and claims investigators forming an experienced claim adjusting team acting principally for P&I Clubs, H&M Underwriters and their Members. We also provide advises clients in Bangladesh on Bill of Lading disputes, Import and Export procedure, interpreting Charter Party provisions,
Coast To Coast| Terms of Use and Privacy Policy
Mission
To become the leading correspondent here at the Maritime Ports , of Bangladesh through professionalism.
Vision
Our vision is to pursue continuity of business by providing high quality and reliable service to our Principals and their members.